Tag:
Writing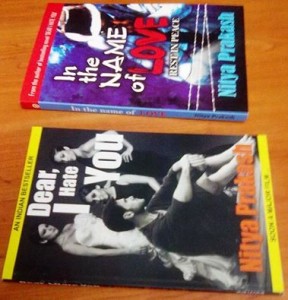 Novel Submission Process
Submitting your novel to literary agents is a daunting business. There is no avoiding the fact that you're sending your work out to be judged and that can be both frightening and painful.
I've been through the process a couple of times, and I can honestly say that it gets easier with practice. It helps, too, if you can remember that each agent (or publisher) is not judging (or rejecting) you as a person, they are making a business decision about your work based on the small sample they have seen.
Here are the tips I picked up along the way – I hope they are helpful.
First off, separate your 'writing self' from your 'publishing self'. Your writing self is the one who put his/her heart and soul into creating the novel. It's the self who thinks of the book as 'his baby' and who dreams of critical acclaim while being simultaneously terrified of revealing her writing to the harsh critical eye of the market.
Your publishing self is the businessman. The one who knows that publishing is an industry. Smart, book-obsessed people run that industry and they are all hoping to find the next 'big thing' but, equally, nobody knows what that will be. And, like any creative industry, the worth of the product is very much in the eye of the beholder. It's subjective. Say that again (loudly) with your best, confident, business-self voice: 'It. Is. Subjective'. (Don't believe me? Go and look at the Flipkart or Amazon reviews for a recent bestseller or work of 'classic' fiction. Opinions will vary. Wildly.)
The next step is to expect rejection. I don't say this to be discouraging, but quite the opposite; embrace your certain rejection. Pick a novel from your bookshelves and feel it in your hand. Know with utter certainty that both the book you are holding and the author who wrote it were rejected at some point.
The third step is this: Just do it. Much like writing the damn book in the first place, the only way to get through the fear of submission is to get started. Once you've got a few rejections under your belt and the sky hasn't fallen onto your head and people aren't stopping in the street to point and laugh, you will find it easier to continue.
So, a few practicalities. I'd advise sending out submissions in small batches. With the best will in the world, agents are super-busy and take an average of three months to respond. If you submit one at a time, the process will take forever.
Why not save even more time and submit to your entire (carefully researched) list of dream agents all at once? Well, small batches give you a chance to tweak your submission along the way.
If you've submitted to, say, ten agents, and you've received zero requests for the full manuscript, you might want to check over your submission package to see if it can be improved. Perhaps, on a second look, you realise that your first chapter isn't as good as you originally thought and it really ought to be cut completely. Or, you discover that your covering letter opens with an embarrassingly ponderous sentence or a misspelled word (the horror!).
Finally, read the submission guidelines carefully and follow them.
Yes, really.
Yes, all of them.
Yes, every time.
Most publishers/agents ask for a covering letter, a synopsis and the first three chapters.
How to format your Novel
You can format your novel manuscript any way you want as you're writing and editing. If you want a purple font on a yellow background, have at it. If you have a font you just love looking at, use it while you're writing.
But when you're ready to submit your novel to an agent or publisher, follow the guidelines. Please. Let your creativity shine through your story, not your manuscript format. There really is a time to blend in with others, to be just one of the crowd, and this is that time.
No fancy fonts or colors. No odd sizes in fonts or margins. No illustrations or graphics such as your five-year-old son's artwork for a suggested cover.
You want an agent or editor talking about your submission, but for the right reasons. Don't be the joke of the week at your favorite publishing house.
Don't give harried agents and editors an excuse to toss your manuscript before they've read the first word.
So how do you format a novel manuscript an acceptable way?
Find out what the agent or publisher recommends.
Yes, many publish their specs and formatting requirements right on their websites. Checking out the specs should be your first step.
Adapt your manuscript for each agent or publisher (most will be remarkably similar).
For any agent or publisher without a specific format, follow an accepted format for novel manuscripts, such as this one—
Font:  Twelve point, Times New Roman (or Courier New, if you insist), black
Margins:  One-inch margins on all four sides
Indent:  Half-inch paragraph indentations (this tab is pre-set in MS Word) for the first line of each paragraph (even the first paragraph of a chapter)
Space:  Double space; no extra line spaces between paragraphs
Align:  Align left (not justified). The right edges will not be uniform or even.
Page numbering:  Number pages beginning with the actual story (don't count or put page numbers on the title page)
Scene breaks:  Indicate scene breaks by inserting a blank line and centering the number sign # in the center of the line
Page header:  Include your last name, your title (or keywords from the title), and the page number in the page header of every page except for the title page. Align the header to the right, so the information doesn't interfere with the text of the manuscript. (Dear, I Hate You!)
Chapters:  Begin chapters on new pages (insert a page break or format using styles). Center the chapter title, even if it's only Chapter One (or Chapter 1), about 1/3 of the way down the page. Skip a couple of spaces and begin the text of the chapter.
End:  Center a number sign # on an otherwise blank line one double-spaced line down from the final line of text of the final chapter or epilogue at the end of the manuscript. Or simply writeThe End. You want agents and editors to know they've reached the end.
Italics:  Use italics for italicized words. (A former practice was to underline to show italicized words, but that's no longer necessary unless an agent or publisher requests underlining.)
Character spacing:  Use a single character space only, not two spaces, between sentences. If you forget this one, nobody's going to turn down your manuscript because of it. It's just a good habit to get into, especially for those of us who learned on typewriters and always added two spaces between sentences.
Include a title page—
Contact info:  Aligned left and single spaced, near the top of the page, include contact information: Your real/legal name, address, phone number, e-mail address. Follow with the word count. Alternatively, you can set word count apart by listing it at the top of the right side of the title page.
Title and author:  About 1/2 the way down the page, centered, enter the full manuscript title (all caps or mixed caps); on the next double-spaced line, type by or a novel by or a story by; on the next double-spaced line, add your pen name or your real name plus your pen name—Alexis Chesterfield writing as Billie Thomas
Agent:  If you have an agent, include the agent's contact name and information beneath your name (yes, skip a line)
Page header:  Header information is not included on the title page. The title page is not included in page numbering.
Subgenre:  For some genres, including romance and sci-fi, you can include the subgenre, such as suspense or Regency. Include this information either above or below the word count.
That's it, a basic format for novels.
Happy Writing!
Source: Blogs and mails of other fellow authors.
Action embodied in ones effort is the real key to success as well as happiness. Action or effort may not sometimes produce the desired results but happiness and success never come without effort what is more important is having done your best even though the results did not turn out to be as expected or desired. That is why it is said in the Gita, "Do your duty unmindful of the results."
No man can expect a very easy life and also at the same time a very successful one. The reward one gets in life and also at the same time the happiness achieved are usually commensurate with the efforts one puts in. It is astonishing what intelligent efforts can accomplish when channelized in the right direction. Success is not easy; if it was everyone would be successful. However, the success ladder is not as difficult to climb as it might seem. Each time we overcome an obstacle or solve a problem, the task we are attempting becomes easier, till finally what once looked impossible becomes routine. Countless efforts by themselves despite countries falls imply the power to rise.
When we are at the bottom of the ladder, the top seems inaccessible and the obstacles or stones to the top insuperable. But they are not. The early conquests are the toughest. The more you succeed follows another success at its easiest level. Nothing is impossible for a man with a purpose and the determination to persist with it.
The world stands aside to let pass the man who knows where he is going and steps out with confidence, courage and firm determination.
One of the ingredients of success is hard work. But if you like and love your work, you will never find it hard or time consuming or boring, no matter how long you happen to be at it. There is no substitute for hard work. Any knowledge you may acquire or any skill you may develop will be the results of consistent effort. No point in deducing yourself that success can be had cheaply and easily. Of course, hard work is not the sole or the only ingredient in the recipe for success. There should be a purpose to do all the work and a worthy goal at which to aim and advance for this firmly. We must take the first chance because we may never get another one. Never forget, "The future belongs to those who believe in the beauty of their dreams."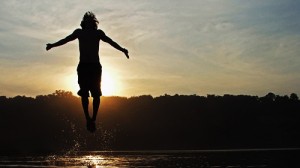 Writing, at its best, is a lonely life. Organizations for writers palliate the writer's loneliness, but I doubt if they improve his writing. He grows in public stature as he sheds his loneliness and often his work deteriorates. For he does his work alone and if he is a good enough writer he must face eternity, or the lack of it, each day. – Ernest Hemingway
Actually, I believe writing was the first truly verifiable and effective form of magic. Think of how it must have impressed people in ancient times! To look at historical marks, pressed into fired clay, and know that they convey the words of scribes and kings long dead — it must have seemed fantastic. Knowledge, wisdom and art could finally accumulate, and death was cheated one part of its sting.
Still, let me admit and avow that writing was not my own first choice of a career. But I wanted something else — to be a Software Engineer, a trainer or a Banker. And by the fates, I became one.
I also had this hobby though — writing stories — and it provided a lot of satisfaction. I always figured that I'd scribble a few stories a year… maybe a novel now and then… while striving to become the best researcher and trainer I could be.
They say writing is a lonely profession and in many ways they're right. It is. Back when RK Narayan or Munshi Premchand time, writers never had any real interaction with their fans and readers other than at book signings, conventions and chance meetings, or through snail-mail. But now we have blogs, facebook, twitter.
Today, we are in constant contact with our fans and you guys are as much a part of my family as my family is
Just like with any friend, we share laughter and tears and encourage each other. No, it's not without its drawbacks, but then no relationship ever is. We are naked with each other. We see good days and bad days. Y'all never fail to tell me how you feel about things and if my publisher has a question about something such as a cover style, I can get your feedback immediately.
I cherish that, just as I cherish the encouragements you send. You guys touch me deep in my heart and I adore all the smiles you give me. There's not a day that goes by I don't choke up from your thoughtfulness. It can be a simple statement of, "Love your books." Or the photo of someone with a tattoo of my books, a quote from the series or a photo of my books sitting on your shelves. I love the glimpses into your lives. The anecdotes and advice we share. The book recommendations. I cherish every one. And yet, there are times I get incredibly lonely.
Because I've lost so many people in my life unexpectedly, I make sure every day to tell my family how much they mean to me. And that's something I do my best to practice with all of you too. I don't want you to ever think that I take you for granted or that I'm not deeply appreciative and touched by all the wonderful things you guys do. Because of the sheer number of posts and emails, I can't always comment on everything sent, read or seen, but I wanted all of you to know that I do read it all and see it all, and that I love you for it. But, now there is a part of me that wants to say good bye to writing. I think, now I am done with writing!!!!