Tag:
Break-Up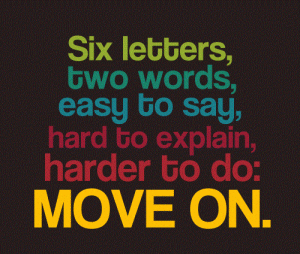 When a relationship is over, let go and move on in a healthy way to attract the right one for you.
"Have faith that true love is meant to be and one day love will come shining through. No matter how sad your heart is, the love that you wish for will come true…if you believe."
When a relationship is over, it's time to let go. Holding on to a past love clutters up your heart and mind. Letting go opens up the space and possibilities to attract the partner of your dreams. Try these things to stop dwelling on the relationship you had with your ex.
14 things to stop doing now:
Listening tolove songs that remind you of him
Going to places where you spent time together
Thinking about the good times you had together
Communicating with her (erase her phone number, email address, texts, etc.)
Being Friends with Benefits
Wishing and hoping that she'll come back to you
Being in denial that it's over
Looking at her pictures, cards, love letters and her Facebook page
Staying in contact with her friends and family
Talking continually about her with your friends, family and anyone who will listen
Trying to run into her in bars and nightclubs
Looking for her on online dating sites
Trying to make her jealous by flirting with or connecting with her female friends
Letting yourself get rundown (i.e. over-eating, not exercising, etc.)
In addition to stopping the above things, the following practices will help you transition and move forward with more ease and grace.
14 things to start doing now:
Find yourhappiness from within
Be grateful for the wonderful things in your life
Find your passions and focus on them
Get healthy from the inside out
Focus on the present moment and know that all is well
Connect and spend time with your family and friends
Enjoy hobbies and activities that you've been meaning to do
Do things to refresh, renew and soothe your soul
Exercise and workout
Listen to uplifting music
Keep a journal
Read positive books
Create a bucket list and start doing things on your list
Apply lessons (what you've learned) from your past relationships to create your ideal love life
Be patient and gentle with yourself during this time. It takes courage to move forward and becomes easier once you start. Try a few of the stops and starts. As you become comfortable with them, take on additional ones. All the best!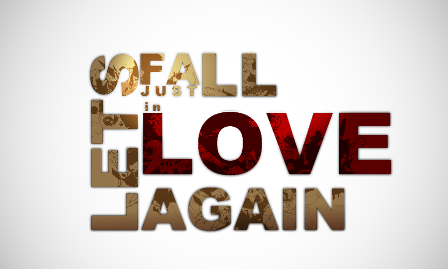 The second time you fall in love with someone, you're going to feel so relieved. When you get your heart broken for the first time, you can't imagine loving someone else again or having someone else love you. You worry about your ex finding love before you do, you worry about being damaged goods. And then it happens. Someone else loves you and you can sleep well at night.
The second time you fall in love with someone, it's going to feel different. The first time felt like a dream almost. You were untouched, untainted by anyone. You accepted love with wide open arms and desperation. "Love me, love me, love me!" So you did. And then it fell apart and left you shocked to the core. You realized that people could be cruel and break your heart. You realized that people could stop meaning the sweet things they said to you just yesterday. So when you go into it again, you're going to keep in mind everything that you've learned. You're going to say, "Love me, love me, love me…until you don't. In which case, I would like some advance warning. Thanks!"
The second time you fall in love with someone, you're going to compare it to your first love. That's okay. That's natural. You're going to be studying the new love with judgment and wariness. "My ex never liked biryani. Why the hell does this one eat so much biryani?!" Discovering that you have the ability to love multiple people who are different and feel different is initially very jarring. Loving an unfamiliar body will leave you disoriented and in dire need of a map. That's okay too. That's to be expected. Just ask the new love for directions.
The second time you fall in love with someone, you're going to suffer from a bout of amnesia. You're going to poke and prod at your lover's body and be like, "Wait, how do I do this again? How do I love you? I think it starts with us having a moment together in some coffee shop, right?" It's going to feel scary at first. Falling in love is sort of like riding a bike though. You never really forget.
The second time you fall in love with someone, you'll be a more sane person. Your first love is when you get all of your insanity out. You behave like an insane monster because your mind is freaking out about all these new powerful feelings. By the second time, however, you have an idea of what works and what doesn't. It's by no means perfect. The insanity will make a cameo at some point. "Peek a boo. I'm here! Hope you didn't forget about me!" But you can usually shoo it away after awhile.
The second time you fall in love with someone, you will hopefully have better sex. Do not quote me on this.
The second time you fall in love with someone will still be exciting and you might even talk about moving in together or marriage. It will feel more "adult." You have no idea what adult love actually is but you think it involves making coffee for each other in the morning and maybe even getting a dog. "This is my dog, Passion. I got him with the second person I fell in love with because that's what you do! The first person I was in love with would've killed a dog."
Fall in love with someone who chooses you just as confidently as you choose them. Commit to the person who lifts you up whenever things get rough, the person who fights to make things work when the reality of life gets difficult and discouraging.
Fall in love with someone who sees the wars within you and not only chooses to stay, but chooses to stand by your side and help you fight them. Strive to find someone who cradles your dark, who embraces your light, someone who always wants to be your best when you yourself are not your best; someone who reminds you of every strong thing you are whenever you feel feeble.
Fall in love with someone who does not make you feel like you are hard to love. Give your heart to someone who does not call you weak for feeling so deeply, someone who adores the soft creature you are, and who fights to protect it in a hardened world.
Fall in love with someone who challenges you, who inspires you to think and feel. Fall in love with someone who ignites a wildness within you; someone who grows your mind just as much as they grow your heart.
Fall in love with someone who respects you for changing because they understand that it means you're growing. Dedicate yourself to the person who stands in awe of how you bloom, how you flourish; someone who loves you not only for who you are, but for who you have the potential to be.
Please, do not ever settle for less. Keep waiting. Keep learning about yourself, keep trying and fighting for the heart within your chest. Keep growing and nourishing your wants, keep discovering your needs. When the time is right, you are going to fall in love with someone who will appreciate everything you stand for, who will compliment you in ways you never imagined. When the time is right, the love you have always been worthy of will flower within your life, and you will finally, finally, understand why you had to wait so long.
The second time will not be the first time. The first time is an insane magical life gift that you can never reclaim. But that's okay. The second time is more real anyway. The second time can involve some amazing love.