Category:
Books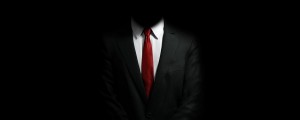 Guru Dutt has been my most beloved Bollywood personalities of all time. Even today, when I think about Guru Dutt, it bothers me that he is no more. Since my childhood, his immense talent fascinated me.
10th October, 1964, is considered to be one of the blackest days in the Bollywood Film Industry. This was the day when Maestro Director Guru Dutt died at his residence apparently due to overdose of sleeping pills. It left millions of his fans including myself with deep sorrow and with a sense of great loss. He was only 39 when he died. But in short span of Guru Dutts 13 year film career, he is considered to be one of very few artists who achieved tremendously in the Hindi Film Industry.
Guru Dutt, a Sarswat Brahmin, was born on 9th July, 1925, in Bangalore to a middle class Couple Shri Shivashankar Padukone and Vasanthi Padukone. His parents moved to Calcutta when Guru Dutt was a small child. Guru Dutt's mother tongue was Konkani (a dialect of Marathi) and not Bengali or Kannada as some people wrongly think. I feel good that Guru Dutt belonged to same community as mine that is Gowd Sarswat Brahmin. Of course, he was a Sarswat Brahmin which is very close to GSB.
Guru Dutt's creative uncle Shri B. B. Benegal had a great flair for art and music. Shri Benegal had a great influence on young Guru Dutt during his childhood days. Guru Dutt completed his Matriculation in 1941. However, due to financial constraints, he could not study any further. Guru Dutt had a great affinity towards Hindi and Bengali folk music. Guru Dutt had a natural inclination towards dancing and choreography. Shri Benegal provided Guru Dutt financial assistance to join Famous dancer Uday Shankars School of Dancing and Choreography at Almora near Nainitaal. After completing his dance training, Guru Dutt worked as a Telephone Operator in Calcutta for a short time. He left this job after a short stint and came to Mumbai to try his luck. In Mumbai, he started to organize his own dance compositions. He went to Pune and joined famous Prabhat Studios in Pune and started to work as choreographer. Along with choreography, Guru Dutt started assisting Hindi Film Directors which was his natural inclination. Dev Anand, his close friend from Prabhat days had already started his own banner. In fact, Guru Dutt met Dev Anand in one laundry shop in Pune when laundryman erroneously gave Devs shirt to Guru Dutt and vice versa and both came to the shop to get their own shirts at the same time.
During Prabhat days, Dev Anand had promised Guru Dutt that if he ever produced a film, he will give Guru Dutt a chance to direct and if Guru Dutt was to produce a film before Dev then Guru Dutt will cast Dev as a hero in his film. It so happened that Dev Anand was the first one to produce his film Baazi (1951) under his Navketan Banner and as promised, Dev Anand gave Guru Dutt a break to direct this film. This was Guru Dutts debut film as a director. With Guru Dutts able direction, Baazi, a crime thriller, was a huge success at the box office and became a trend setter for several crime thrillers those followed. During the recording of the hit song Tadbir se bigdi huwi taqdeer bana de, Guru Dutt met the singer Geeta Roy. Their friendship soon blossomed into love and Guru Dutt married Geeta Roy on 26th May, 1953, at Geetas mothers home in Santacruz, Mumbai. The couple had 3 children: 2 sons, Tarun and Varun and daughter Nina. Geeta Dutt and Guru Dutt were not at par intellectually and Guru Dutt being workaholic was not meant to have family or take family responsibilities. Due to this reason their marriage started to fall apart. Later, Guru Dutts alleged affairs with actress Waheeda Rehman also worsened the matters.
After the success of Baazi, Guru Dutt directed another crime thriller Jaal (1953). Director Guru Dutt was promoted to act as a hero in the next film Baaz (1953). But Baaz flopped miserably shaking the confidence of Guru Dutt to act as a leading man in the film. Guru Dutt then decided to launch his own company Guru Dutt Productions.
Guru Dutts breakthrough as actor-producer-director came with the film Aar Paar (1954). The entertaining crime thriller was a gutsy venture with lilting tunes by another upcoming maestro music director O.P. Nayyar who had yet to give hit music. Two heroines of the film, Shakila and Shyama were hardly major stars before Aar Paar was released. But it was Guru Dutts direction which made the film a superhit at the box office. O.P. Nayyars music created a rage among music lovers. Film Aar Paar established Guru Dutt as a director to reckon with. By now, Guru Dutt had polished his film making techniques considerably. Guru Dutt showed his strength as a great director when one looked at the way Guru Dutt fleshed out even minor characters with great skill- be it a street urchin or the newspaper stand vendor. Guru Dutt then produced Mr. and Mrs. 55 (1955) which was a light hearted comedy with beautiful actress Madhubala as the heroine. Because of O. P Nayyars lilting tunes, Mr. and Mrs. 55 was a super hit. Guru Dutt had introduced a new technique for song picturization in these successful films. And the technique was that for the first time in Hindi Cinema, the story of the movie was carried forward through the song bringing continuity in the film. Guru Dutt succeeded in replacing the repetitive ingredients of formulaic cinema with an individual and lyrical vision. Guru Dutt was a strict disciplinarian when it came to making a movie. Before the shooting, Guru Dutt would first look through the Camera to check the first shot of the day and if he did not find that first shot well enough then he would ask his unit to pack up and go home.
By now Guru Dutt had claimed a big name for himself and also earned lots of money. And this was the precise moment Guru Dutt was waiting for. For last couple of years, Guru Dutt had in his mind to produce a highly emotional social film. But he did not have enough money to indulge in such a risky project, since those were the days when most of the films which became hit were crime thrillers. So finally the time was ripe. He was looking for an emotional lyricist for this new project and he found the right lyricist who was of course none other than great Urdu poet Sahir Ludhianvi. Sahir had already penned down lyrics on social problems in his famous collection of poems in Talkhiyaan (bitterness) in 1944. Sahirs lyrics fitted the story of a film Guru Dutt wanted to produce and direct. The name of that film was Pyaasa (The Thirsty one) and it was a masterpiece. Guru Dutt never forgot to acknowledge the people whom he admired. And he dedicated his forthcoming film to the fond memory of Shri Gyan Mukherjee with whom Guru Dutt had a great affinity. The original story Kashmakash (Conflict) which was written sometime in 1947/1948 was revived with the help of Abrar Alvi with the new Title Pyaasa. Pyaasa was the best film of his career produced by Guru Dutt. It was his dream come true. It was released at the Minerva Cinema, Mumbai on 27th February, 1956. Pyaasa was a story of a Poet who longed for love, recognition from society and spiritual fulfillment while he was alive and whose poetic talent was not recognized by society and he was admired posthumously after the society mistakenly learns about Poets death. In Pyaasa, Guru Dutt lashed out at the hypocrisy of the society which in the film included his close relatives and some selfish friends. Replete with symbols, Pyaasa lamented the inability of a wicked world to comprehend the purity of a genuine soul. In Sahir Ludianvi gem, Ye duniya agar mil bhi jaaye to kya hai Guru Dutt posed as if he was at the crucifixion. In Pyaasa, Guru Dutt extracted best from 4 actors: Rehman, Waheeda Rehman, Mala Sinha and Guru Dutt himself.
Lots of film personalities had thought that Pyaasa will not succeed at the box office. This is because before Pyaasa, Guru Dutt had produced movies like Aar Paar and Mr. and Mrs. 55 and in the beginning nobody could understand completely a very different serious movie like Pyaasa. Pyaasa was somber, nihilistic film which was a marked departure from Guru Dutts earlier light-hearted romantic entertainment films Aar Paar and Mr. and Mrs. 55. As stated before, Pyaasa was a story of poet betrayed by his lover (Mala Sinha), disowned by his brothers and short-changed by his publisher. In the finale, the poet forsakes all of them and fame, seeking solace in the arms of a social outcaste, the street prostitute Gulab (Waheeda Rehman) with whom he leaves the town to go to a far place for good.
For Pyaasa, First 5 weeks of collection at the gates was very poor. By 6th week, suddenly Pyaasas fortunes changed and it became a crowd puller overnight. And with its super melodic music by Maestro S. D. Burman and superb direction and acting by Guru Dutt, Pyaasa became a raging hit and completed silver jubilee at several theaters across India. Originally, Guru Dutt had offered the main role to the then tragedy king Dilip Kumar. But Dilip Kumar backed out at the last minute, since at that time, Dilip Saab, a very big star himself, was not too sure about Guru Dutts directorial abilities. And finally, Guru Dutt acted himself in the lead role and did a superb job as the main character of the film. Earlier, Guru Dutt also wanted to cast Madhubala and Nargis as lead heroines. But ultimately, these 2 heroines were replaced by Waheeda Rehman and Mala Sinha.
It is said that Guru Dutt had instructed Music Director S. D. Burman to use minimum musical instruments within the songs. S. D. Burman exactly did what Guru Dutt wanted and yet gave very melodic music which was appropriate to the story. It is said that Guru Dutt used to visit recording studio while each song was being recorded. Guru Dutt was a perfectionist. He would never compromise with the quality no matter what. Guru Dutt thus made sure that every song of Pyaasa was composed to his satisfaction. I just wonder how Guru Dutt could conceive a serious film like Pyaasa, since Guru Dutt had a comfortable upbringing in middle class family in his real life and had never experienced bad treatment from anyone.
After the success of Pyaasa, Guru Dutt had bigger dreams. He wanted to produce yet another movie on a grand scale. And the film was Kaagaz Ke Phool, the first Cinemascope movie produced in India. In this movie, Guru Dutt actually depicted what he always feared in his real life and that was the possibility of becoming a failure. In this movie, Guru Dutt created some unforgettable visuals using ace cameraman V. K. Murthys still-admired photography.
It was ironic that during the shooting of Kaagaz Ke Phool, Guru Dutt was already in love with Waheeda and one of touchy songs Waqt ne kiya, kya haseen sitam was sung by his wife Geeta Dutt and was filmed on Waheeda Rehman. It seemed that Geeta Dutt was crying her heart out through this song, since Geeta knew that Guru Dutt was wooing Waheeda.
Kagaz Ke Phool was a story about the film directors who ultimately fails to produce successful films. Film was released at Mumbais premier theaters New Empire and Maratha Mandir on 2nd August, 1959. This film won accolades for Guru Dutt but failed miserably at the box office. And he lost Rs. 17 lakhs which was a huge amount in those days. Failure of the film was a great shock to Guru Dutt, so much so that he vowed not to direct any of his films in future. Guru Dutt had already fallen in love with Waheeda Rehman who owed a lot to Guru Dutt since Guru Dutt was the one who gave her a break in his film C.I.D. Although Guru Dutt was in deep love with Waheeda Rehman, Waheeda herself kept a distance from Guru Dutt, since he was already a married man with kids. Guru Dutt in the end was a very depressed man, since Waheeda never reciprocated. After Guru Dutts untimely death in 1964, during many personal interviews, Waheeda was asked about her relationship with Guru Dutt, but Waheeda always made it a point that she always respected him as a Great Artist and nothing else.
After the bitter experience of Kagaz Ke Phool, Guru Dutt had not still given up. And in 1960, he produced a very successful movie Chaudhavi Ka Chand which was a Muslim Social. This film was a super hit and the film filled Guru Dutts coffers. Guru Dutt finally recovered all his earlier financial losses. The title song Chaudhavi Ka Chand Ho became a raging hit (credit goes to composer Ravi). Since Waheeda Rehman never reciprocated her love to Guru Dutt, at least in the movie Chaudhavi Ka Chand, Guru Dutt elaborately picturized the song scene Chaudhavi Ka Chand ho where he is singing the romantic song to please Waheeda on the wedding night in the movie. He even colorized this song scene. This was the only piece which was colored in the entire movie. At least, Guru Dutt probably tried to derive satisfaction by enacting an elaborate wedding night scene with Waheeda within the storylines of this movie.
Devastated and disillusioned by Kagaz Ke Phools failure, Guru Dutt never signed a film with his name as director. His next film was the wonderfully atmospheric Sahib Bibi Aur Ghulam (1962). To date the controversy rages on whether Guru Dutt directed this film or it was Abrar Alvi whose name appears as director in the film credits.
Sahib Bibi Aur Ghulam could not stop Guru Dutts life from falling apart: his parting with Waheeda when she tried to establish her own identity outside his films hurt Guru Dutt. A last ditch effort to reunite with his estranged wife Geeta Dutt also failed. Guru Dutt slowly started to drown his woes in alcohol never to recover again. During these depression times, Guru Dutt met Dev Anand, his old pal, expressing his desire to cast him in his next film. But Guru Dutt could not keep up that promise. He started to shoot his last film Baharen Phir Bhi Aayegi (The Spring Will Return) with himself in lead role, But after few weeks of shooting, he asked his brother Atmaram to replace himself by Dharmendra. Maybe Guru Dutt had a premonition of his death. On 10th October, 1964, Guru Dutt died due to overdose of sleeping pills at a very young age 39. His death is still shrouded with mystery. It was never conclusive whether it was an an accident or a suicide. The prevailing magic of his films even now decades after his tragic end, testifies the skill of this genius who lived much ahead of his times.
Guru Dutt is my most favorite film director. Had he lived longer, he would have definitely produced magnificent colored films with different themes. But that was not to happen since we all know that fate which is guided by destiny finally can pull the curtain on anyones life at any time.
It should be noted that along with his own productions, Guru Dutt also acted in outside productions like Twelve O Clock (1958), Sautela Bhai (1962), Bahurani (1963), Bharosa (1963), Suhagan (1964) and Sanjh Aur Savera (1964) etc. with all the famous heroines of the times.
Guru Dutts Last Day: After Guru Dutt had his differences with his wife Geeta Dutt, he moved out of his Pali Hill House to his new flat in Ark Royal on posh Peddar Road, Mumbais most expensive area. He lived alone there and was looked after by his valet Ratan, and his cook, Ibrahim. Geeta Dutt had already left his Pali Hill house and was staying with her children at her mothers house in Santacruz, Mumbai. On 9th October, 1964, Guru Dutts brother Devi Dutt had a lunch with Tanuja and Guru Dutt on the sets of Baharen Phir Bhi Aayegi. Guru Dutt was in upbeat mood that day. Guru Dutt sent his driver to get his children from Geetas house so that he could fly kites with them. Guru Dutt was very fond of flying kites. After his children arrived, he flew kites along with them. He also gave tickets to Devi Dutt for the test match between India and Australia which was to be played the next day. He then took his children and Devi Dutt to Chiragh Din (a Boutique) in Colaba, Mumbai which is a very expensive place. Guru Dutt bought lots of clothes for his children and asked his driver to drop them back to Geetas house. Children were dropped at their mothers house. Guru Dutt and Devi Dutt returned to his flat in Peddar Road. Guru Dutt even prepared omelette for Devi Dutt. He did not have a telephone in his flat since he had just acquired the flat. So Guru Dutt went to his neighbors house and called Mala Sinha in Madras. Then he called K. Asif (famous producer of Mughal-E-Azam) and asked Asif to come to his house at 10 PM for some discussion.
Guru Dutt was in very good mood that day. There were no signs of depression. Guru Dutt asked Devi to call Geeta Dutt and ask her to send the children again. Geeta Dutt was upset, since the children had already spent whole afternoon with Guru Dutt. Geeta refused to send the children that late in night since they were sleeping. Geeta told Devi that she will send the children the next day. Devi told Guru Dutt what Geeta said. At this time, Guru Dutt was drinking. He asked Devi Dutt to leave while speaking to him in his mother tounge Konkani. As Devi Dutt was about to leave, Abrar Alvi arrived at the flat. Guru Dutt was planning to build a big house and showed Abrar the model of the house. Guru Dutt then spoke to his brother Devi Dutt again and asked him to leave.
For greater part of 1964, since Guru Dutt was lonely in the flat, Abrar Alvi lived with him at his Peddar Road flat. So it was quite natural that Abrar Alvi was there on the evening of 9th October. Mr. Gole, Guru Dutts Tax Consultant, also joined both of them for dinner. At the dinner table, Guru Dutt discussed with Abrar about the last scene to be shot for the film Baharen Phir Bhi Aayegi. Guru Dutt had started drinking early that evening. Guru Dutt looked very disturbed after reading a letter from his close friend. e told Abrar that sometimes he felt that he would go insane. Abrar was with Guru Dutt until 1 AM. Guru Dutt did not open up and at the dinner table Guru Dutt had not eaten anything. He was only drinking. Then Guru Dutt told Abrar that he would now go to bed. After this conversation, Abrar left the flat.
At about 3:30 AM, Guru Dutt asked his aide Ratan as to where was Abrar? Ratan told him that after the dinner, he had left. Ratan asked Guru Dutt if he wanted him to call Abrar. Guru Dutt said there was no need to do that as it was already too late. Ratan then asked him if he wanted to fix up a drink. Guru Dutt said no to him but asked him to give him the bottle. Guru Dutt took the bottle inside his bedroom and locked the door behind him. Guru Dutt used to take sleeping pills-Sonarils, so probably he may have had a lethal dose that night just before he retired to bed. The post-mortem report stated that Guru Dutt died around 5:30 to 6 AM on Saturday, 10th October, 1964.
During the evening, Guru Dutt had also rung Raj Kapoor and had fixed an appointment with him the next day. Guru Dutt also had contacted O. P. Nayar that evening but O. P. Nayyar was not available. On the day Guru Dutt died, Guru Dutts sister Lalitha Lajmi had organized a musical evening in her home. And had hoped that Guru Dutt would attend. Famous Sitarist, Abdul Haleem Khan was invited to play classical ragas on his Sitar. Lalitha had invited Guru Dutt. But Guru Dutt had said on the phone that he felt uneasy since there would be a big crowd at the party. Guru Dutt assured his sister that he will come some other day when there was no one else around in her house. At 12 Noon, one of Guru Dutts assistant rang Lalitha Lajmi to tell her that Guru Dutt was no more. Lalitha rushed to his brothers Peddar Road flat where she saw that Geeta Dutt had already arrived and she was sobbing. Guru Dutts mother was already there too. Then first person from film industry to arrive was Dev Anand. Then all other actors came and the whole film industry was there. It was well known in the film industry that previously Guru Dutt had tried to commit suicide on two occasions but was unsuccessful. Music Director O.P.Nayyar (Guru Dutt's Favorite MD, O. P. Nayyar was music director to 4 of Guru Dutt movies) was one of the first famous bollywood personalities to arrive at Guru Dutt's Peddar Road flat. After arrival, he even scolded both Geeta Dutt and Waheeda Rehman for ruining the life of Guru Dutt while both were grieving while sitting next to Guru Dutt's body. Somehow O.P.Nayyar never liked Waheeda Rehman even before this tragedy. In fact, O.P.Nayyar stated all these facts in one of his recent interviews just before his death.
Guru Dutt was lying in a peculiar position when he died. His leg was lifted as if he was about to get up from the bed. There was an unfinished Hindi novel by his bedside. And the lights were on. It was like frozen moment. They had found him at 10:30 AM in the morning. Geeta had called and asked his servant to break open the door. Later the body was taken for post-mortem and funeral took place late in the evening. Guru Dutt was dressed in a dark suit when he was taken away. His body looked so fresh excepting a tinge of blue in his ears that gave the feeling of death. Just 10 minutes before his body was being taken for cremation, Waheeda Rehman and Johny Walker arrived. Both of them were shooting in Madras when they learnt about his death and they rushed back to Mumbai in time for funeral. It is a big question whether it was a suicide or a heart failure in his sleep due to excessive dosage of sleeping pills. One still does not know what exactly happened on that fateful night. Probably, it was intentional.
Raj Kapoor helped in completing all the coroners formalities. According to customs, the funeral rites were supposed to be conducted by the eldest son. But because Guru Dutts son Tarun was so young, Atmaram (Guru Dutts younger brother) performed the last rites at Sonapur crematorium at Queens Road in Mumbai at around 8:10 PM. The brilliant director was no more.
Every newspaper and film magazines in India carried the news of Guru Dutts suicide on the front pages. Kaifi Azmi wrote a poem in tribute to Guru Dutt that was featured in Filmfares cover article. The poem Rehne ko sadaa dehr mein aata nahin koyi, tum jaise gaye aise bhi jaata nahin koyi (No one comes to stay for ever, but no one leaves as you did), aptly voiced Kaifi Azmis sadness.
Reference: Guru Dutt: A Life in Cinema by Nasreen Munni Kabir published by Oxford University Press in 1996 & Sulekha.com